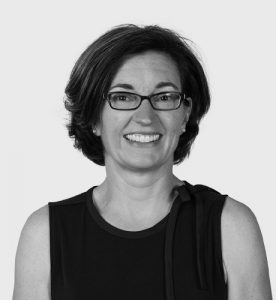 Callie Parsons
Registered Massage Therapist
With an array of knowledge from years in the endurance sports community, Callie provides a unique perspective on muscular imbalances and functional fitness. She has witnessed first hand the stress that performance training has on the body and understands the need to regain balance, and restore function. While studying Kinesiology at the University of Western Ontario, Callie sought out a Massage Therapist for a recurring injury, and was impressed by the practical knowledge of the Therapist; it changed her career path and set her off on a new direction in life.
Callie's love of fitness continues today and she can be found swimming, riding the trails, climbing the stairs or doing HIIT workouts in the park. She strives to teach people about their bodies, and incorporate this awareness into her Massage Therapy practice. If you are a seasoned athlete, or developing overuse injuries from work related stresses, she enjoys using her unique treatment strategy to put the pieces together to help you understand your body better.
As an active member of the College of Massage Therapists of Ontario, Callie has participated in accredited TMJ workshops, Advanced Joint Mobilization clinics and Integrated Neuromuscular Facilitation Courses.