Children and adults have very different healthcare needs
That is why you bring your son or daughter to a paediatrician instead of your doctor.
The concept is no different when it comes to physiotherapy. Children have unique needs related to their age and development which have to be considered. Unfortunately, no matter how old you are life happens. Injuries, illness, surgery, pain, lack of mobility, and discomfort are sometimes unavoidable, even for little ones.
Effective recovery is even more important for youngsters than adults. As children develop a small injury can grow into a big problem if it affects their development. That is why Meadowlands Physiotherapy is proud to have Melanie Sherbino on staff. Melanie is a pediatric physiotherapist with 16 years of experience and a dedication to continual learning and professional growth. Most importantly, Melanie is passionate about helping children recover and excel.
What is paediatric physiotherapy?
Paediatric physiotherapy refers to physiotherapy specializing in the treatment of children. This area of physiotherapy is built on the fact that children are not just miniature adults, they're different physically and mentally. What works effectively on adults may not be the best treatment option for children.
Paediatric physiotherapists specialize in toddlers to teens, anywhere between the ages of 0 and 18, just like a paediatrician.
What do paediatric physiotherapists treat?
​Paediatric physiotherapists, like all physiotherapists, treat a wide range of conditions affecting the musculoskeletal, nervous, and respiratory systems, including:
Sports injuries
Scoliosis
Posture
Weakness
Balance and coordination
Fitness and respiratory issues
Cerebral palsy
Cystic fibrosis
Hip dysplasia
Gross and fine motor skills
Sensory issues
How is paediatric physio different from regular physio?
Aside from the physical difference between adults and children, and the fact that children are constantly developing there is also obviously a large psychological difference. To treat children you need to have a thorough understanding of child physiology, but it is just as important to know how to interact with children to make their experience as fun and effective as possible. Paediatric physio focuses much more on games, rewards, and having fun in order to keep your child motivated and excited about getting healthy.
How does paediatric physiotherapy work?
​Every child is unique, meaning a one-size-fits-all approach simply doesn't work. Your child's physiotherapy will likely start with a referral from your doctor (although it doesn't have to). From there your paediatric physiotherapist will perform an assessment to pinpoint the exact issue, and develop a comprehensive and achievable physiotherapy treatment plan.
How does paediatric physiotherapy help?
Paediatric physiotherapy makes an immediate impact by improving your child's quality of life and gives your child an advantage in the future. When it comes to injuries, illness, or disease in children, there is no such thing as too early. The sooner you begin effective treatment, the less the risk of their development being adversely affected, and the greater the effectiveness of their physio treatment.
Is paediatric physiotherapy covered?
Very often paediatric physiotherapy will be covered under you or your spouse's insurance plan. Direct billing may be available​. Contact Meadowlands Physiotherapy in Ancaster to see if your plan covers paediatric physiotherapy for your child.
---
FAQs
(1) What is baby physiotherapy?
Paediatric physiotherapists have expertise in developmental motor milestones and common musculoskeletal conditions of newborns and infants.
(2) Does my child need physiotherapy?
We tend to believe that kids are more resilient and bounce back after injury faster/better than adults. In fact, children may need physiotherapy just as much as adults do. Because they are still growing, it is this very growth and development that makes children's needs unique.
(3) Why would a baby need physiotherapy
A physiotherapist will help to support babies in reaching early milestones, assess for atypical movement patterns, and address any physical complications. (plagiocephaly and torticollis are common ones!)
---
Explore More on Pediatric Physiotherapy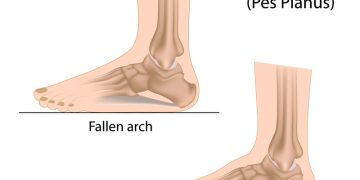 October 10, 2019
A baby's foot doesn't have an arch. Instead, he or she has a cute pad of fat on the bottom of their foot. Somewhere...
Read Post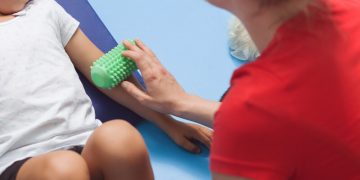 August 12, 2019
As children develop, they gain physical skills such as walking, riding a bike, and playing sports. Some children miss...
Read Post