Virtual Physiotherapy
Meadowlands Physio Virtual Physiotherapy - at home care made easy. If you're still dealing with an injury or have a new issue arise during Covid-19, Meadowlands Physiotherapy is here to help with Virtual Physiotherapy.
Get in touch with us for more information or if you want to book a session.
Send Us an Email
May is Physiotherapy Month - with RPT Laura Baillie
May is Physiotherapy Month - With RPT Katrina Majetic
Physiotherapy Month with RPT Jennifer Alford!
Physiotherapy Month with RPT Kerrie Corrigan!
Happy Physiotherapy Month With - RPT Karly Doehring
Customer Testimonials
I found myself at Meadowlands Physiotherapy after an auto accident and can't say enough of how great the therapists are. It starts with Kelly who greets you as you come in and then with Jennifer who not only treats you like a patient but a human being with thoughtfulness and care. And I can't say enough great things about Michelle, my Pilates Instructor. Kind, considerate and is so knowledgeable about her craft that she has helped me immensely on getting my injury and my life back on track. She should be wearing a cape!! Heck they all should be wearing a cape at Meadowland Physiotherapy and Absolute Pilates! Cheers to them all!
John Porco
I have osteoarthritis in my hips and chronic lower back pain. The pain affects my ability to sleep properly and perform some everyday functions. I have been going to Jen for over a year for treatment and I can honestly say that after I've been in to see her, I feel so much better. I am able to get a solid sleep and I feel less pain and am more mobile throughout the day. I strongly recommend Jen and her team for anyone who lives with pain and wants to live a more active and comfortable life. The clinic is very welcoming and the staff are warm and friendly. Jen is extremely passionate about what she does and its very clear that she cares about helping her clients.
Chris Brown
This is my second time using physio services from a workout injury at Meadowlands Physiotherapy. I had a very helpful and pleasant experience with Katrina on getting my upper back pain relieved and eventually recuperate. She quickly identified what my back issue was and able to apply necessary steps in combination of physio therapy and exercise in order to get me back in shape. The rest of the staff are nice and friendly people to deal with.
Neil Paolo Aragon
The staff are friendly and professional and always on time. I had amazing results with some acupuncture to my back, and would highly recommend their services to anyone needing physio care.
Carolyn Kippers
I first went to Meadowlands Physiotherapy years ago for a chronic back injury that had become unbearable. Kerri was so great at listening to my history, my current condition, and helped me on a path to recovery. I've had a couple of relapses throughout the years and everyone at Meadowlands has been so helpful and accommodating. I highly recommend Meadowlands Physiotherapy.
Heather Dwyer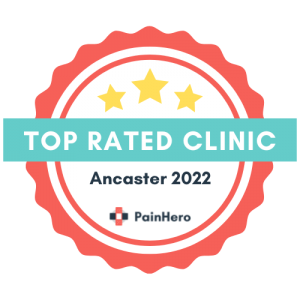 Our Physiotherapists Hold FCAMPT Designations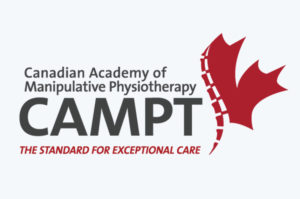 Several of our highly trained physiotherapists hold FCAMPT designations, which means they are Fellows of the Canadian Academy of Manipulative Physiotherapy. This designation is the highest qualification that a Physiotherapist can achieve in Canada and is recognized around the world. Only a select few Physiotherapists hold the FCAMPT designation —Meadowlands Physiotherapy is one of Ancaster's only physiotherapy clinics with FCAMPT-certified Physiotherapists.
​
Learn more about the benefits of seeing a FCAMPT physiotherapist.
Latest Blogs
Read our latest blogs about our Physiotherapy Clinic and information about all your Physiotherapy and health related needs.
Review All Blogs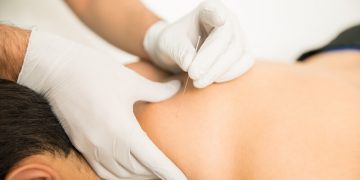 February 7, 2023
When you have pain, a muscle knot, reduced blood flow, or other muscle issues, integrated dry needling (IDN) might be...
Read Post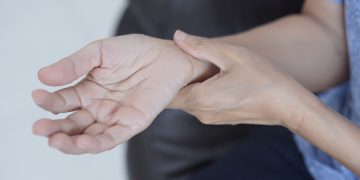 December 15, 2022
The most common form of arthritis, osteoarthritis, can be managed through massage therapy. It is a condition that degrades...
Read Post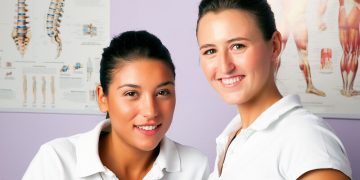 December 1, 2022
If you're seeking a physiotherapist, you have good reason. Whether you're interested in accelerating your recovery...
Read Post
Our Patients Are Our Family
Meadowlands Physiotherapy is recognized for superior patient care. We care about your health and wellness and work cooperatively with you to achieve your health goals. All of our patients receive a thorough assessment, comprehensive treatment plan that is goal specific and consistent re-assessments to ensure we're on the right track to your optimal health.
We treat all patients, but specialize in helping:
Athletes get back in the game
Active +55 adults maintain health, strength and prevent injury
Soon-to-be and new moms with their pre and post natal care
Active children treat and prevent sports injuries
Employees treat and prevent posture-related injuries
With direct access to our health professionals you don't need a prescription from your family doctor or specialist to book an appointment.
Many Canadians don't use their existing coverage for physiotherapy, acupuncture and massage because they don't know the details about their coverage. We work with most insurance companies to ensure you get the most out of your health insurance and we even provide direct billing services so you don't have to pay out of pocket.
Meadowlands Physiotherapy works alongside many employers who care about the health of their employees. Ask us about our wellness programs, health fairs and information seminars.
​What are you waiting for? We're excited to help you achieve your health goals! Book your appointment today and get started on the road to better health.