What is Manual Therapy and Manipulation?
Manual therapy, also called manipulation, is the physical movement of joints, muscles and other body parts in specific ways. Manual therapy is used to treat pain, increase range of motion, improve recovery time, and keep your body healthy overall.
Joint manipulation is a unique, high level, regulated skill that can help to reduce pain and improve movement and function. More specifically, joint manipulation is the application of a rapid force movement that helps to create space (or gapping) of a joint. The gapping created helps to change the firing pattern of pain nerves, allowing a person to experience less pain.
Research has shown that manipulation therapy in combination with other therapy components such as education and exercise, can help you return to pain-free living faster. Techniques such as thrust manipulation have demonstrable benefits for reducing muscle pain and tension, and for restoring normal joint movement.
Can All Physiotherapists Perform Manipulation?
Only Fellows of the Canadian Academy of Manipulative Physiotherapy (FCAMPT) physiotherapists are qualified to perform manipulation. At Meadowlands Physiotherapy we're proud that several of our physiotherapists are FCAMPT, earning designation from the Canadian Academy of Manipulative Physiotherapy.
FCAMPT physiotherapists undergo extensive training following graduation from their entry-level physiotherapy programs in the areas of orthopaedics and hands-on therapy. This research-based training helps our patients get better, recover faster and stay healthier to return to pain-free living.
This extensive education has prepared our CAMPT-certified physiotherapists to diagnose and treat complicated muscle and joint problems to help you get back to doing the things you love.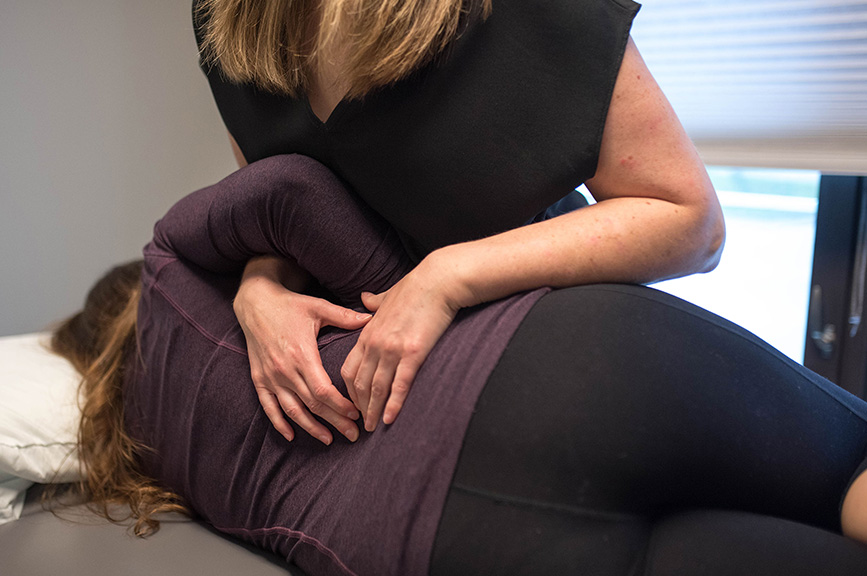 What Conditions Do Manual Therapy Techniques Treat? 
CAMPT-Certified physiotherapists help you recover from pain or movement problems that impact your ability to do what's important. We offer advanced clinical expertise and specialized training in hands-on treatments, to help you:
GET BETTER using techniques that meet international standards.
RECOVER FASTER since we find and target the root cause of your health problems.
STAY HEALTHIER by educating you about your condition to reduce relapse.
Your FCAMPT physiotherapist might provide manual therapy or manipulation for any number of problems, including:
Headaches
Concussions
Jaw pain
Whiplash
Radiating nerve pain
Chronic neck or spine pain
Shoulder blade pain
Muscle imbalances
Herniated disk
Degenerative disc disease
Tennis elbow
Rotator cuff pain
Fractures
Arthritis
Ankle sprains
Joint replacements.
It doesn't matter if your pain is from a work injury, sports injury, condition, accident, surgery, or even a result of your age. FCAMPT physiotherapists are certified and equipped to treat people of all physical abilities with joint or muscle problems.
Watch Manual Therapy in Action
Watch the video below to see a CAMPT-certified physiotherapist in action. She is treating a young woman's neck injury, which was sustained during a car accident:
The hands-on, manual therapy techniques our FCAMPT physiotherapists practice are backed by research. We understand the complex muscle and joint systems of the body and how those systems work together. We combine our extensive knowledge with research-backed practical treatment methods and our passion for health.
If you think you could benefit from manual therapy contact Meadowlands Physiotherapy today to meet with one of our CAMPT-certified physiotherapists.
Explore More on Manual Therapy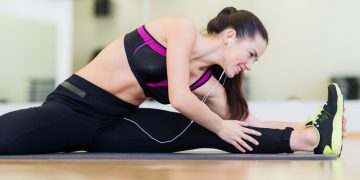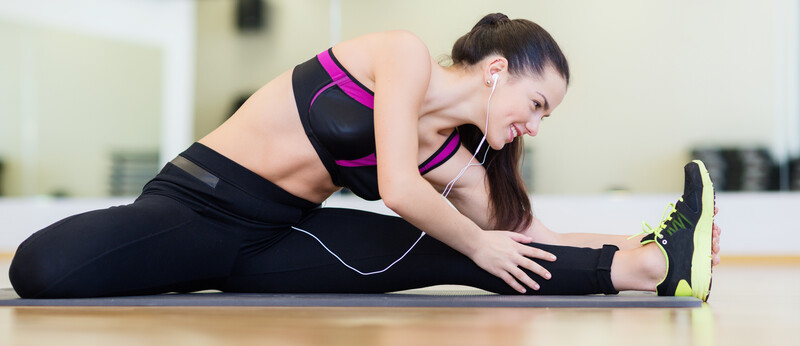 January 5, 2022
We tend to think that teens "bounce right back" from injuries, illnesses, and surgery. While it's true that kids...
Read Post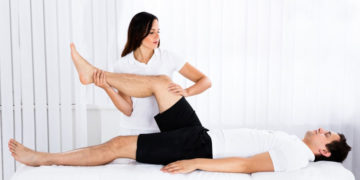 June 15, 2017
Manual therapy is a hands-on form of physiotherapy that is a great option for people recovering from injury or seeking...
Read Post