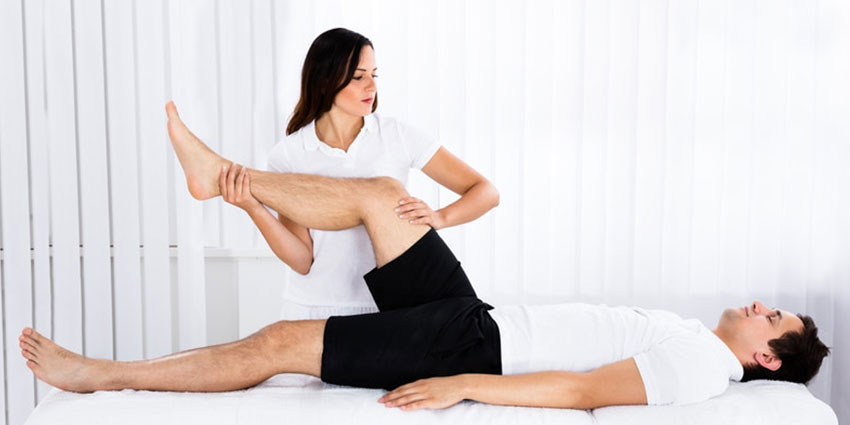 Manual Therapy – The Facts
Manual therapy is a hands-on form of physiotherapy that is a great option for people recovering from injury or seeking relief from chronic pain. Manual therapists manipulate joints and apply pressure to muscles to relieve pain and promote recovery. This form of physiotherapy differs from other popular forms in that the therapeutic techniques are administered by hand, rather than with machines or other devices.
What is Manual Therapy?
Manual Therapy is intended to treat soft tissue, joint inflammation and pain, as well as increase range of motion, facilitate movement and improve function. Those practicing manual therapy rely on their hands to "feel out" different tissue consistencies, as well as employ a comprehensive understanding of human anatomy to make diagnoses and administer treatment.
Soft tissue refers to muscles and connective tissues such tendons and ligaments. A manual therapist may use massage as a manual therapy technique to help relieve symptoms and treat conditions. Soft tissue mobilization is a more specific manual therapy technique. Practitioners apply different directions of pressure to release tension within fascia – thin tissue that encloses muscles and organs – and thereby increase range of motion.
Joints – the connective link between bones in the body – are also treated with the hands-on expertise of a manual therapist. A therapist uses movements of varying speed, forcefulness, and distance to correct the positioning of joints. Practitioners employ muscle energy techniques to guide you through specific muscle movements while providing resistance with their hands or body. This technique is performed repeatedly to encourage the lengthening of shortened or spastic muscles, or mobilize a restricted joint.
Choosing a Manual Therapist
When choosing a manual therapist to assist you with your recovery needs, it is important to take into consideration the skill level and training that the physiotherapist or massage therapist has. Reputable practitioners of manual therapy have completed post-graduate education in hands-on therapy. Look for a practitioner who has earned a FCAMPT designation – Fellow of the Canadian Academy of Manual and Manipulative Physical Therapy. This designation is considered the highest level of manual therapy training that a physiotherapist can obtain and is both internationally recognized and regulated by a governing body – the International Federation of Orthopedic Manipulative Therapists.

Is Manual Therapy Right for You?
If you suffer from any of the following conditions, manual therapy can be an effective treatment to improve flexibility and relieve tension:
Neck pain
Headaches
TMJ pain
Shoulder pain
Back pain
Ankle pain
Hip pain
Knee pain
Contact Meadowlands Physiotherapy today to speak to a FCAMPT designated physiotherapist and discuss if manual therapy is the solution to relieving your pain and increasing your mobility.