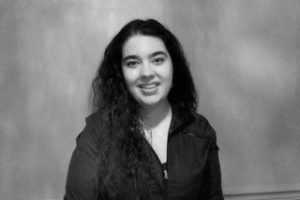 Stefanie Scornaienchi
MSc OT Candidate. Registered Kinesiologist in the inactive class. (RKin Inactive).
Stefanie is a Registered Kinesiologist in the inactive class (R.Kin inactive) and graduated from McMaster University's Kinesiology Honours program in 2020 with a minor in Health and Aging. Stefanie is an experienced rehab and physiotherapy assistant and has practiced kinesiology in the community. Stefanie is the social media coordinator at Meadowlands Physiotherapy.
Stefanie has experience facilitating strength and conditioning exercises in various populations through the Physical Activity Centre of Excellence at McMaster, working as a trainer with a Midget girls hockey team, and experience working in the community in a rehabilitation setting.
Stefanie is now working online for Meadowlands Physiotherapy overseas in Leeds, England, where she is completing her Master's Degree in Occupational Therapy at Leeds Beckett University. Stefanie looks forwards to returning to Canada to serve Hamilton, Ancaster, and the surrounding areas as an Occupational Therapist.