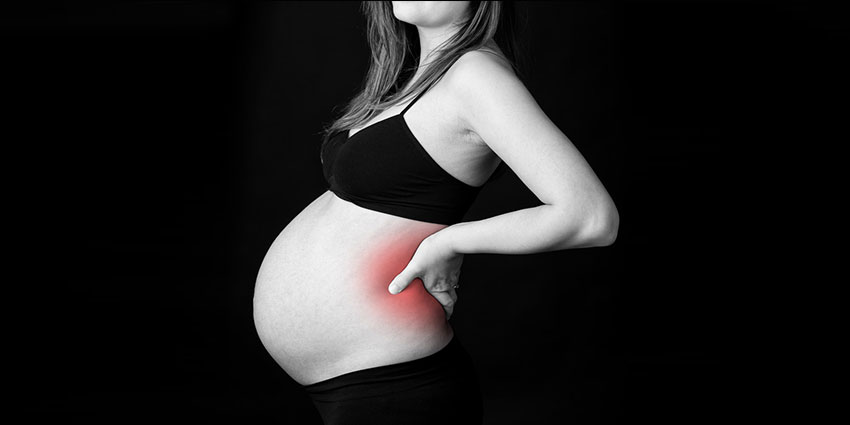 Can you get a deep tissue massage when you're pregnant?
Pregnancy is tough on the body. But many women are deterred from getting a deep tissue massage because of they worry about risks to their baby's health. While it's true that there are areas to avoid, expectant mothers can benefit greatly from the relief and relaxation of a deep tissue massage. Prenatal massage experts know where pregnant women need the most attention and which pressure points to avoid.
Visiting Your doctor
Sometimes doctors are reluctant or cautious to recommend deep tissue massage for pregnant patients. This hesitation is usually because there is a wide variation in training amongst massage therapists – not all massage therapists are trained in prenatal massage. This is why it is important to find a massage therapist who is trained and has experience with prenatal deep tissue massage. Knowing that your massage therapist has experience will allow you to feel safe and relaxed.
Share your medical history with your massage therapists
To keep you and your baby safe it is important to share your medical history and any pregnancy symptoms you have or are experiencing. A deep tissue massage is relatively intense and in some cases intensify morning sickness. Ask your doctor and massage therapist if you have been experiencing nausea, vomiting or morning sickness with your pregnancy.
More seriously, if you have a high risk of miscarriage or a high risk pregnancy your doctor will likely advise you not to get a massage. Conservative decision making is important when it comes to your baby's safety.
Areas to avoid and areas to focus on during your massage
Deep tissue massage during pregnancy can relieve swelling, tension and stress. Some pressure points must be avoided though. Experts stay safe by avoiding pressure points associated with the pelvis, wrists, hands, and ankles. Due to the risk of blood clots during pregnancy it is also important to avoid deep tissue massage in the legs.
On the other hand, a deep tissue massage can do wonders for your back, shoulders and feet. Pregnancy puts a lot of strain on these areas. It is safe for you to receive a deep tissue massage in your lower sacrum area all the way up to your shoulders, which will leave you feeling invigorated and full of energy.
The benefits
The first and most obvious benefit is the physical relief associated with a deep tissue massage. Ease your back pain and associated swelling, cramps and sciatic pain. So although your legs can not be massaged directly, by relieving sciatic pain they will still benefit from prenatal massage. However, this physical relief is only the beginning of the benefits of a deep tissue massage. Massage also:
Lowers feelings of anxiety and depression
Contributes to a better night sleep
Stimulates the release of endorphins, which inhibit pain signals to the brain
Increases blood circulation – delivering more nutrients and oxygen to mother and baby
Helps to strengthen the immune system
Decreases fatigue
Reduces swelling in hands feet and ankles (without even touching them!)
Deep tissue massage provides an expectant mother with a myriad of benefits. Talk to one of our prenatal massage specialists about how you can safely enjoy the benefits of a deep tissue massage during your pregnancy.