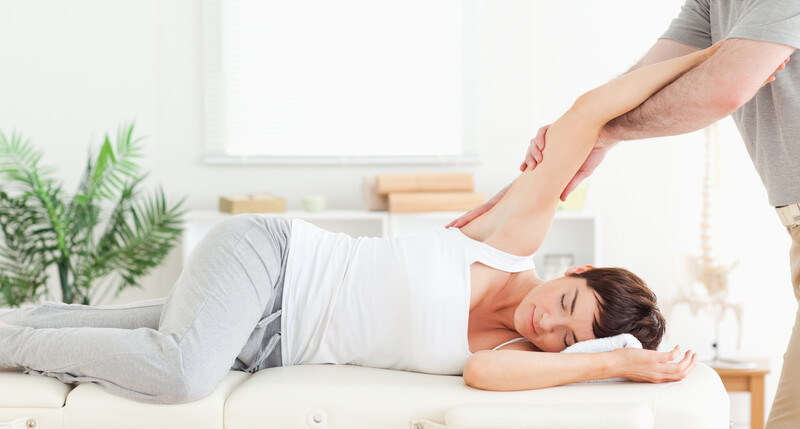 Health Prevention: Include Physiotherapy in Your Wellness Routine!
The wellness movement has changed the lives of millions of Canadians. Thanks to wellness awareness, we care more than ever about keeping our bodies and minds in good health. Of course, the best wellness routines are personalized to your health, body, and daily life.
How many of us are sitting in a chair all day, performing repetitive motions, or even involved in serious physical work? Part of your wellness routine should be geared towards combating the physical stress that our workplaces put us in, and one of the best ways to do that is through physiotherapy.
Use Physiotherapy to Avoid Injury
When you look at older people who work in your field, what do you see? If you work with computers, your colleagues probably have wrist and back problems from typing and sitting. If you work in healthcare, it might be knee problems from lifting patients. And if you find yourself repeating the same motion day in and out, like pulling a lever for example, chances are that joint is going to cause you trouble one day. But it doesn't have to.
You can use physiotherapy to prevent your future injuries. And isn't taking your health into your own hands the very definition of wellness? First find out what you're at risk for—that's one area our experienced physiotherapists can help you with. Chances are, we've treated many people from your line of work.
Next, you can start taking the steps you need to prevent that injury. That might include:
Learning proper posture
Learning proper form
Receiving orthopedic physiotherapy
Receiving massage therapy
Receiving manual therapy
No matter your career, you also are at risk of developing other injuries. For example, it's never too soon to be thinking about Osteoporosis, and our new Osteo-Fit classes are just what you need to maintain bone density and prevent debilitating breaks later in your life.
Stress Management with Physiotherapy
Your initial goal might be to get yourself moving and reduce your chances of injury, but physiotherapy can offer your wellness routine even more. Stress reduction should be a key part of your wellness routine, to reduce your risk of mental illness and keep you from burning out. If you use warm baths to help you unwind, you'll likely get more out of massage therapy. If you gain peace of mind and clarity from meditation, our yoga classes will benefit you even more. And if you've never felt the relief of acupuncture, you'll be amazed when you try it.
You can also get a great deal of stress relief from manual, orthopedic and sports physiotherapy. Many of our techniques offer improved balance, strength, range of motion, posture, and even cardiovascular health. Imagine the confidence of standing up straight, moving freely, and having more energy to tackle your day. If those are some of your wellness goals, it's time to incorporate physiotherapy.
Take a look at our services at Meadowlands Physiotherapy to see which will fit best into your wellness routine. And don't forget to contact one of our physiotherapists to find out what injuries your job puts you at risk for, and how you can prevent them.