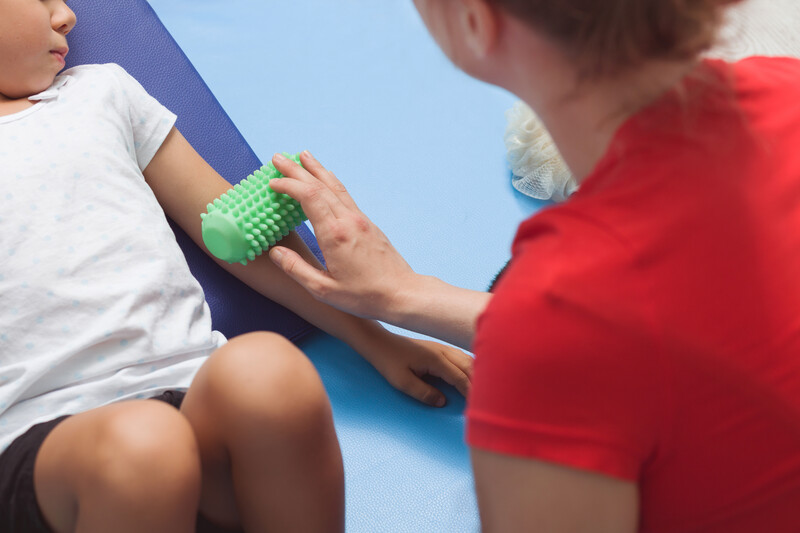 How Can Physiotherapy Help My Child?
As children develop, they gain physical skills such as walking, riding a bike, and playing sports. Some children miss critical milestones, for a variety of reasons, and need help getting around. Others excel in sports and want to improve their performance, or need help recovering from a sports-related injury. Physiotherapists can help children of every level of physical ability develop new skills.
How Can My Child Benefit from Physiotherapy?
Physiotherapists have knowledge about the whole body and how it should move throughout a person's lifetime. Even infants with certain conditions can benefit from physiotherapy.
Also, it's possible for some children without a serious condition to lag behind in physical development. These children will benefit from short-term physiotherapy to catch up with their peers.
You might consider physiotherapy for your child if they have developed:
Pain from sports injuries that lasts more than a week
Weight management issues
Poor posture
Fine motor skill delay
Developmental coordination disorder
Acquired brain injury
Gross motor delay
There are also several life-long conditions children may have that could benefit from physiotherapy treatment. These include:
Autism Spectrum Disorder
Spina Bifida
Scoliosis
Hip Dysplasia
Down Syndrome
Torticollis/Plagiocephaly
Muscular Dystrophy
Respiratory Conditions
Sensory Conditions
Cerebral Palsy
Hypotonia
Physiotherapists completed years of education in order to be able to address the specific concerns of children with these conditions. They have specific techniques to help improve the comfort, range of motion, and physical ability of your child.
Plus, they know how to make the therapy fun and engaging for children, so that your child can be successful and excited on their way to physiotherapy.
What Can My Child Expect from Physiotherapy?
At Meadowlands Physiotherapy, we believe in taking a tailored approach to your child's physiotherapy. We'll evaluate their initial performance and set specific goals to improve their overall health. Parents are always informed about how their child is doing and what the physiotherapist believes their child may be able to accomplish through physiotherapy.
There are many different physiotherapy techniques that may be valuable to your child, including:
Physical therapy
Manual therapy
Massage therapy
Concussion management
Orthopedic and sports therapy
Pediatric physiotherapy
Early Intervention for Children
Children are always developing, so you may not think some delays in their physical development are serious. However, it's always better to offer a child support as early as possible. If your child does have a serious condition, early intervention will give them the best possible outcome.
If they only have a minor delay, fixing that delay quickly will help boost their self-esteem and keep them from missing out on key experiences.
Reach out to us at Meadowlands Physiotherapy to discuss how physiotherapy can benefit your child.