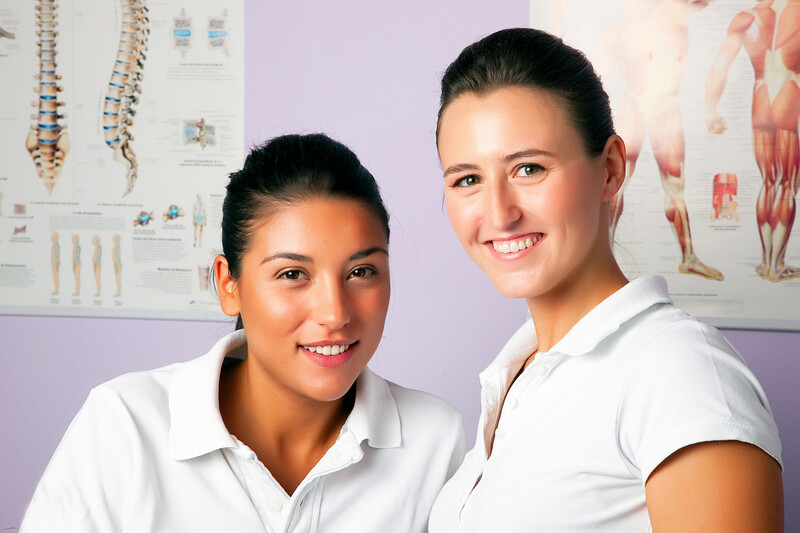 How to Choose a Physiotherapist 
If you're seeking a physiotherapist, you have good reason. Whether you're interested in accelerating your recovery from an injury, easing pains from a chronic condition, or simply improving your overall health, it's crucial that you choose the right physiotherapist for your needs. 
So, how do you choose the right physiotherapist? We've compiled a short list of some of the most important attributes to consider when seeking a physiotherapist. 
1. Qualifications
First and foremost, your physiotherapist must be qualified. The first step in making sure your physiotherapist is qualified is to ensure they have all required education and certifications to practice physiotherapy in your area. In Canada, the FCAMPT (Fellow of the Canadian Academy of Manipulative Physiotherapy) designation is the highest level of orthopedic training that a physiotherapist can receive. CAMPT-certified physiotherapists are highly qualified and dedicated to their craft, having completed extensive additional training. At Meadowlands Physiotherapy, we're proud to have three physiotherapists on our staff with this designation.
Aside from the official qualifications, what else is there? Be sure to check out reviews and testimonials for a potential physiotherapist, to gain opinions from those who have been directly treated by them. You can scour their website and social media presence as well to gain an idea of their expertise, and their general personality. 
Finally, if you're seeking physiotherapy for a specific issue, be sure to do some research into physiotherapists who have experience in that area. Make sure that the physiotherapist you choose is familiar with your condition, and can help you to reach your goals! 
2. Availability
Next, you of course want a physiotherapist who is available. Seek a clinic who is taking in new patients, and avoid waitlists (unless you require a highly specialized skillset).  
Ensure that your potential physiotherapist is available in the way that works for you – either in-person in a convenient location for you, or available virtually. At Meadowlands Physiotherapy we not only serve the community in and around Hamilton, but we offer virtual appointments as well for those patients who are unable to visit us in person, or who simply prefer to interact virtually. 
3. Compatibility
Now that you've established that your potential physiotherapist is both qualified and available to you, it's time to get into the details. You don't want just the bare minimum; you want a physiotherapist that you feel is compatible with your lifestyle and your personality. 
One aspect to compatibility is budget. Be sure to do some research into how physiotherapy is covered by your insurance plans, and check to see that potential physiotherapists will fall under that coverage if you do plan to use insurance. Otherwise make sure that a potential physiotherapist's prices align with the funds you're willing to budget toward the treatments. 
Note: physiotherapy is an investment in yourself, and your future. The cheapest option won't always be the best option for your health, and it's crucial to remember your goals at this point in the decision-making process. Don't sacrifice your health and comfort because you're pinching pennies! With that being said, many physiotherapists are more than happy to discuss your budget as part of the initial consultation, and work that into their treatment plan. 
Another thing to consider when it comes to compatibility is trust. While your physiotherapist doesn't need to be your new best friend, they are a healthcare provider, and that requires trust. Being able to trust and respect your physiotherapist is key to receiving the best care possible, so keep this in mind as you peruse a potential provider's website and as you interact in the consultation stage. 
Physiotherapy can provide a wide array of benefits to patients, but it's important to choose the right one. For information regarding Meadowlands Physiotherapy and our excellent team, please contact us today. We're more than happy to speak with you regarding your needs, and to help you find the right physiotherapist for you!