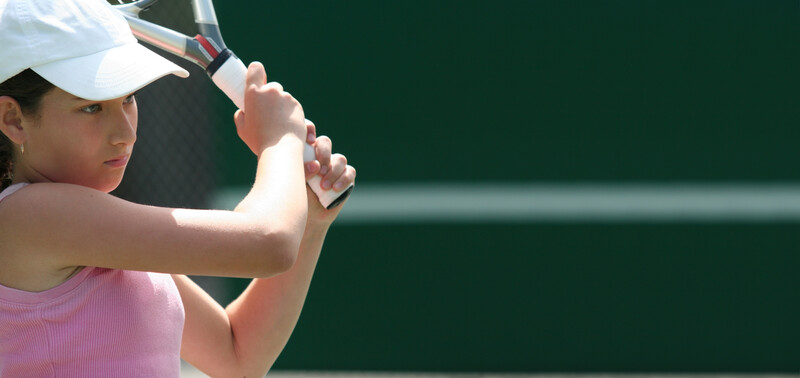 Keeping Women and Girls in Sports  
It wasn't so long ago that sports were exclusively men's domain. Women were not allowed to compete in the Olympics until 1920, and even then, a special "Women's Olympics" was held separately from the men's events into the 1930s. At the time, misconceptions about women's bodies, negative associations with their menstrual cycles, and social expectations about their soft and delicate nature, held them back. But we've come a long way.  
Girls and Women in Today's Olympics
Today, the Beijing 2022 Olympics was the most gender-balanced to date, according to the International Olympic Committee. Over half of the events featured female athletes. Two new women's competitions, in bobsleigh and freestyle skiing big air, have been added by the Olympics Committee. So have four mixed-gender events in team freestyle skiing, team ski jumping, team snowboard cross and team short-track speed skating.   
While few can deny that men's unique physicality gives them an edge over women in many sports, necessitating many women's divisions and gendered competitions, there are some arenas where women can – and do – dominate men. Specifically, women have genetic advantages in ultra-endurance. They perform better in ultra-distance swimming, where the best women are 12-14% faster than the best men. If advanced sport, and the Olympics, are about demonstrating just how incredible the human body can be, there would be a gap without women competitors.  
The Benefits of Girls' and Women's Sports
It's worth noting, however, that our emphasis on women's and girls' sports is not just about breaking stereotypes. It is essential to keep women and girls involved in sports, not just as an expression of their rights, but also to enrich their lives.  
Girls and women deserve physical and competitive outlets. Girls need the opportunity to develop co-ordination, strength, cardiovascular health, flexibility, and other physical skills. Women need the opportunity to maintain them. And both can benefit from the huge social and mental benefits of participating in sports of all kinds, whether that is establishing good sportsmanship as a young girl or staving off depression as a woman of any age.  
How Do We Keep Women and Girls in Sport?
Female participation in sports was hard-won and could be lost if we don't continue to support the inclusion of women in athletics. In fact, according to the Huffington Post, by age 14 twice as many girls drop out of sports compared to boys. Unfortunately, many girls never reenter the sports world as women.  
There are things we can do to help girls stay in sports, and also improve participation in women's sports, including: 
Female coaching:

Encouraging female coaches has a strong impact on girl's participation. 

 

Parent involvement:

The more supportive and involved parents are, the more girls will stick with sports. 

 

Speak out:

Rejecting gendered stereotypes and emphasizing the value of sports for girls and women can help. 

 

Challenge bullying:

Girls' peer groups may tease them for involvement in sports. Lessening this can reduce dropout rates.

 
At Meadowlands Physiotherapy, we're proud to support women and girls in sports. We support female athletes of all ages who seek to improve, prevent injury, or recover from injury or other conditions. Contact us today to discuss how our physiotherapy or classes can help you achieve more in sports.