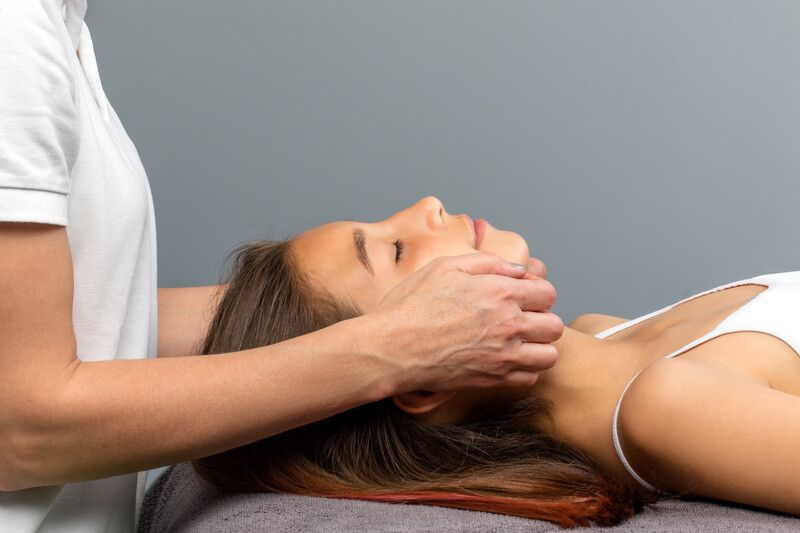 Physiotherapy for Jaw Health  
April is Dental Hygienist's month and in honour of our friends in dental care, we're placing our focus on one condition that both physiotherapy and dental care can help with: temporomandibular joint (TMJ) dysfunction. This joint is the one in our jaw which allows us to talk, swallow, breathe, and open and close our mouth. As you can imagine, pain and dysfunction in this joint can seriously interfere with a person's quality of life. But the good news is, both dental hygienists and physiotherapists can help. If you've been told you have TMJ issues or have a condition which might affect your TMJ, or if you can hear a pop or feel pain when you open and close your mouth, this blog will contain useful resources for you.
Symptoms of TMJ Problems
The temporomandibular joint is a very essential joint in the body that allows us to open and close our jaws. When you have TMJ problems you may have difficulty doing things like eating and talking. Other symptoms of TMJ problems include:
Pain just in front of your ear hole, where the TMJ is.

Clicking or popping in the TMJ joint.

Jaw locking in an open position.

Headaches.

Dizziness.

Muscles spasms in the jaw or neck.
Treatment Options for TMJ Disorders
Dental hygienists and dentists can help you if your TMJ pain is caused from a missing tooth or loss of dental height due to clenching your jaw or grinding your teeth. They can sometimes also offer surgeries and other invasive treatments that can fix TMJ dysfunction. However, physiotherapy is a wise first step and can help you avoid surgery. TMJ disorders are often very responsive to physiotherapy.
How Physiotherapy Can Help With TMJ
There are several different causes of TMJ issues and physiotherapy can help address most of them and help decrease pain, regardless of the cause. Here are the different ways that your physiotherapist can help:
Posture correction: Some TMJ issues are caused by poor neck posture which can be difficult to correct on your own. Physiotherapy exercises can help you adapt and hold your neck in a way that relieves the stress on your jaw.

Muscle spasm relief: Muscle spasms are one of the more painful elements of TMJ disorders and they can also prevent the joint from fully recovering. We have manual therapy techniques that can relieve those pains and help to prevent future spasms.

Joint mobility: If you had an injury or some kind of trauma which caused your TMJ issues, then your joint may have restricted mobility. This is kind of like lacking flexibility in a muscle. We can work with you to increase joint mobility.

Strength development: The muscles that are around your joint are supposed to support them. When you strengthen your jaw muscles with specific exercises, they can provide more support to the joint and prevent these problems.

Pain relief: We have physical therapy techniques that can reduce pain and make recovery more pleasant.
Do You Have TMJ Concerns?
If you are worried that you're suffering from a TMJ disorder or dysfunction, physiotherapists and dental hygienists are important health care resources who you can turn to for help. We can assess your jaw, posture, teeth, and potentially related parts of the body to determine a best course of action to provide you with a more comfortable experience, and to reverse the effects of your TMJ issues. Contact Meadowlands Physiotherapy today to speak with one of our team members, and discuss how we can help you to feel your best.