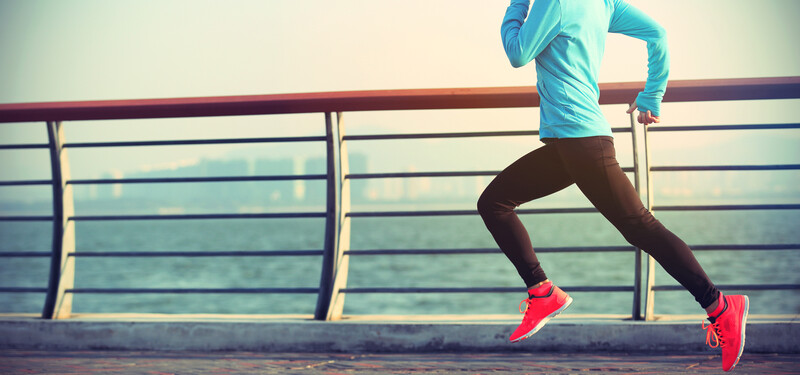 Physiotherapy for Runners  
Humans are made to run. Anyone who competes as a runner, or who runs in their sport, likely feels this on a primal level. We evolved to chase down big game, running after our prey in the heat until it could no longer move. While we certainly no longer do that, our bodies can still run incredible distances. Usually. If we evolved for this, why can running cause so many injuries, especially those with difficult recoveries or that continue to recur? Our ancestors likely suffered from many chronic pains and ailments. Luckily, we now have physiotherapy to help. Let's discuss how to prevent injuries while running and how to recover should injuries occur, and other information on physiotherapy for runners.
Why Does Running Cause So Many Injuries?
Running may seem natural, but most who run need adjustments to their posture and skill in order to prevent and recover from injuries. To make matters worse, runners are passionate people, who often don't want to stop running to allow injuries to recover. Many also avoid seeking help until their injury is severe. All these things increase the odds of injury and reduce the odds of full recovery, making injuries more likely to reoccur even after they have stopped hurting.
To prevent injury, getting in to see a physiotherapist early and ensuring your technique is solid is wise. When you have an injury, seeking out physiotherapy along with the other medical treatment you may need from your family doctor is wise. With the proper support you can recover from an injury and become an even better runner than before. That's great news, as more than forty percent of runners will suffer an injury every year.
Physiotherapy for Runners
What does physiotherapy entail when you're a runner? Assessment of your injury or your running technique is a first step. Physiotherapists can show you how your technique should improve or what aspects of your technique may lead to injury. Of course, if you currently have a serious injury their first step will be making a personalized plan for your recovery.
Physiotherapists will monitor you as you complete the right exercises to recover. Or they may provide you with manual therapy or other techniques that are proven to deal with the precise injuries or technique issues that you have. They will adjust your plan as you improve.
Physiotherapists will also have tips about how you can recover faster from races, even without injury. This will keep you feeling your best, allow you to continue training more quickly, and have you speeding down the trail or track in no time.
Can Physiotherapy Help with Runner's Knee?
Roughly half of running injuries are knee injuries. It makes sense that you'd have particular concern about runner's knee, also known as patellofemoral syndrome. One of the reasons that runner's knee is so challenging to recover from is that there are several possible causes for the condition. A physiotherapist can identify your specific causes and help you recover according to your particular situation.
Please don't hesitate to reach out to us to learn all about physiotherapy techniques to help your running and keep you safe. Everyone from people who are new to running, training for marathons, or complete professionals can benefit from the support of a physiotherapist to improve and protect from injury. Contact us for more details!