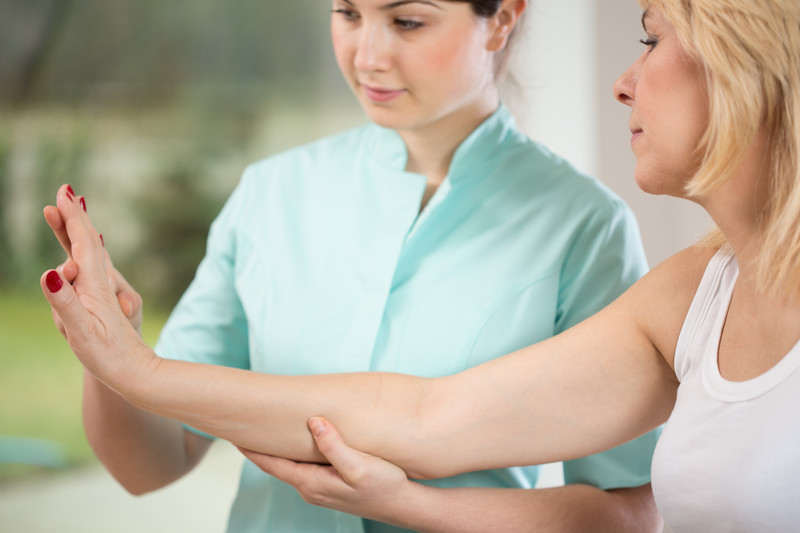 Physiotherapy for Stroke Rehabilitation
In 2019, roughly 500,000 Canadians will have a stroke, according to the Canadian Physiotherapy Association. All strokes have some impact on your ability to function due to the fact that they damage the nerves in your brain. For example, almost all stroke victims will suffer some loss of movement, perhaps in a limb or the muscles of their face. Whether you've experienced a small or large impact from your stroke, physiotherapy is a key component of your recovery.
Early Intervention
In the past, few people understood how to identify strokes. Now, research has demonstrated that identifying and intervening as quickly as possible in the event of stroke is critical to recovery success. In order to provide this intervention, medical professionals have formed stoke teams made up of professionals from many medical fields who use physiotherapy to provide fast and targeted care to stroke victims. Ideally, this care is provided within the first 24 hours after the stroke.
This early invention decreases mortality and disability rates. It also increases the likelihood that a patient will be able to live independently in their own home after their recovery. As a benefit to everyone, early intervention teams also reduce the costs of providing health care to stroke victims by thousands of dollars. Victims leave the hospital earlier and need less care later on.
Physiotherapy's Role in Stroke Rehabilitation
Physiotherapy, though often considered a late-stage treatment, is in fact critical in the first 24 hours after a stroke, when possible. In the early stages post-stroke, the physiotherapist's focus is to maintain the physical skills of the victim.
The first step in doing so is to preserve strength in the patient's muscles and bones, even if they cannot yet move these parts of their body. A physiotherapist will use manual therapy to move and stretch the affected part of the stroke victim's body for them.
The recovery process is easier for victims if their existing muscle strength is preserved. Later, high intensity movements will help them regain their skills. Instead of focusing solely on regaining strength, they can focus on balance, co-ordination and range of motion as well.
These activities are low risk but high intensity. Overall, research has found that patients are highly satisfied with post-stroke physiotherapy, and most believe they could benefit from even more physiotherapy.
Physiotherapy Strategies
When providing physiotherapy post-stroke, the physiotherapist will create a specialized plan for each patient, depending on what parts of their body have been affected, and to what degree. The physiotherapist may use a wide range of techniques to support the victim's recovery, including:
Occupational therapy
Speech therapy
Massage therapy
Manual therapy
Pilates
Yoga
A physiotherapist should always be prepared to adjust the stroke recovery plan as the patient's needs change. They should also explain the use of the various therapies applied and answer any questions the patient has.
Stroke victims can expect personalized support from the physiotherapy team at Meadowlands Physio. Remember that while early invention in stroke recovery is key, receiving physiotherapy later on can still benefit you. Please feel free to reach out to us with any questions you may have.