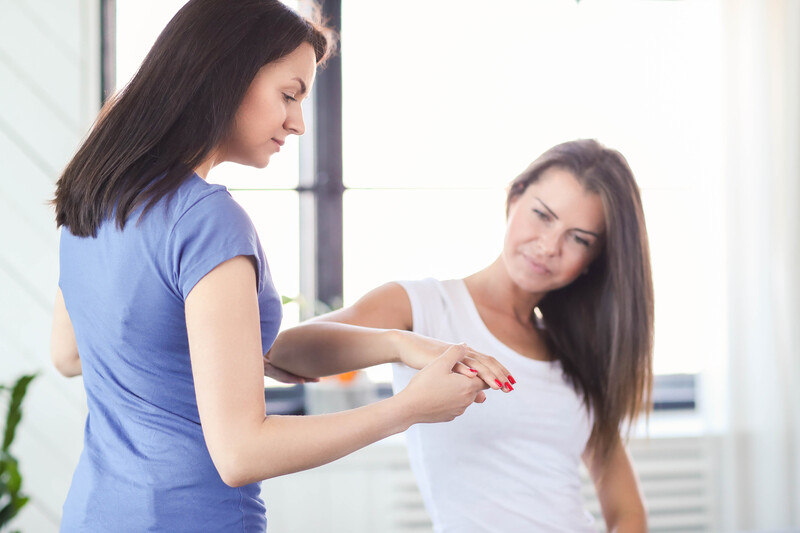 Physiotherapy vs. Occupational Therapy: What's the Difference?
Patients often ask what the difference is between a physiotherapist and an occupational therapist, and what benefits they might see from getting therapy from either one.
We admit, the names are a little confusing, as occupational therapy might not have anything to do with your workplace—or it might! Let us clear up the differences between these two healthcare professionals for you.
The Basic Difference Between Physiotherapy and Occupational Therapy
Physiotherapy involves diagnosing and treating your illness and/or injury. Physiotherapy focuses on your body and how to help it move normally and feel healthy. Physiotherapists hone in on your unique muscles, bones, and tendons, and use strategies to help them health and strengthen.
Occupational therapy takes a different approach, focusing on what actions you need your body to do. Occupational therapists develop a strategy to help you perform those actions, whether you need help at home, at work, or both.
Occupational Therapy
The benefits that you might see from occupational therapy depend on how your illness or injury is impacting your daily life. Do you need to re-learn how to lift things at work? Do you need to steady your grip enough to hold your toothbrush?
An occupational therapist will assess your needs. After that, they might change your environment so that you can achieve your daily tasks. Or, they might teach you a new way of performing a task that you can no longer perform due to your illness or injury.
Occupational therapists commonly help people with workplace injuries perform their work tasks in a new or safer way. They may also help those who've had strokes to rebuild strength and co-ordination, so that they can care for themselves once again.
Physiotherapy
A physiotherapist takes a physical approach to an illness or injury. They can use a variety of techniques to help you recover. These include:
Manual therapy
Massage therapy
Trigger point release
Integrated dry needling
Vestibular rehab
A physiotherapist might work with people with sports or work injuries. They can also help with chronic back and leg pain, pelvic problems, concussions, and even osteoporosis. Physiotherapists draw on their extensive training and a wide range of strategies to help heal or prevent a huge range of physical problems.
In addition, physiotherapists are dedicated to advancing their knowledge – this is part of maintaining their certification. Recently, our physiotherapists became Osteocertified to help those with osteoporosis reduce their risks of fracture. We're always learning about the latest advancements in physiotherapy so we can give you the best treatments available.
Choosing the Right Therapy for You
There is significant overlap between what physiotherapists and occupational therapists can help you with. Sometimes the two professions work best as a team, and sometimes you can get the right support from just one or the other.
The best person to talk to about your physical therapy needs is one of our registered physiotherapists. They are dedicated to helping your recover and meet your goals to present and heal from illness. Further, we believe in working as a team with the other health care professionals, to give you healthcare that focuses on your whole self. Contact us today to learn more and to speak with one of our therapists.