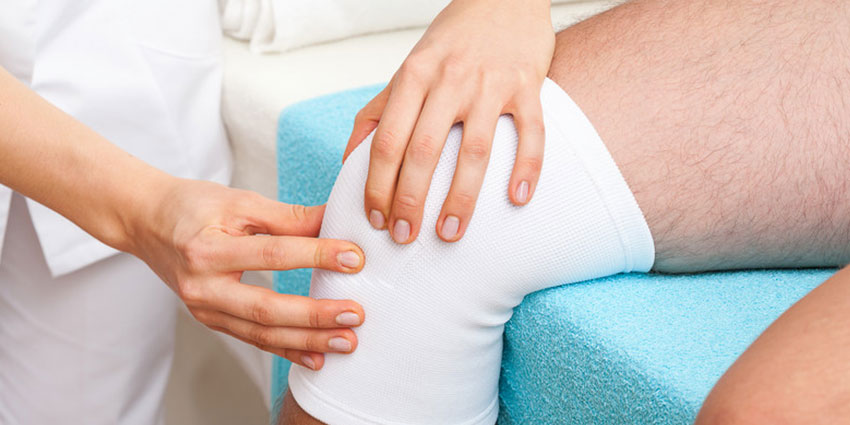 What are the benefits of joint manipulation?
Joint manipulation is one of the most popular methods of providing greater range of motion (ROM) and pain relief to patients. Also sometimes referred to as 'manual therapy,' joint manipulation uses a variety of techniques to provide benefits to patients.
What are the benefits of joint manipulation?
Joint manipulation is a technique utilized by healthcare and physiotherapy professionals to reduce pain and increase range of motion while working in conjunction with other treatment techniques to improve a patient's overall quality of life.
Causes of joint dysfunction
Joint dysfunction can be caused by a number of issues including:
Underuse – people who have been confined to a wheel chair or bed may experience serious pain and damage in their joints as a result of underuse.
Overuse – either over a short period of time of high exertion, or through a lifetime of continual use.
Natural joint dysfunction – joints naturally deteriorate over time, but this fact does not make the process any less painful, inconvenient or damaging. Natural join dysfunction can be mitigated through joint manipulation.
Trauma – through injury, accident, or over a long period of time.
Post-opt – issues arising after an operation for both related and unrelated issues.
Effects of joint manipulation
Joint manipulation has many clinically proven effects which include:
Relief of musculoskeletal pain
Faster recovery time from acute back sprains
Increase in range of motion
Positive physiological effects on the central nervous system
'Unlocking joints'
Side effects of joint manipulation
Joint manipulation is considered a safe procedure with very minor side effects which include headache, mild radiating pain, and local discomfort. There are some risks associated with joint manipulation performed on the spine. These include stroke, spinal injury, herniated disks, and fractures in the ribs or vertebra, and other related issues. That is why it is important to always use certified professionals who have experience with joint manipulation.
Whenever possible, look for a physiotherapist with an FCAMPT designation, which means they are Fellows of the Canadian Academy of Manipulative Physiotherapy. This designation is the highest qualification that a physiotherapist can achieve and is recognized around the world. Only a select few hold the FCAMPT designation — Meadowlands Physiotherapy is one of Ancaster's only physiotherapy clinics with FCAMPT designated physiotherapists. Our highly trained physiotherapists will be able to assess your condition and overall health to determine whether or not joint manipulation would be beneficial to you.
How does joint manipulation work?
Joint manipulation is generally used as part of a broader physiotherapy plan which includes a range of other techniques in addition to joint manipulation. Your physiotherapist will consult with you to determine whether joint manipulation is the right treatment for you.
Undergoing joint manipulation is initially much like undergoing massage. In many cases your physiotherapist will ask you to lie on a massage table where they will precisely apply pressure through their hands to manipulate your joints.
By manipulating the joint, the pressure and movement will stretch and realign muscle, ligament, scar tissue, and the joint capsule itself. Joint manipulation is also an effective treatment to reduce pain as well.
Is joint manipulation right for me?
Joint manipulation can benefit all joints from your spine to your toes, but only your doctor or physiotherapist can determine if it is right for you either on its own or as part of a broader physiotherapy strategy.
Sources: