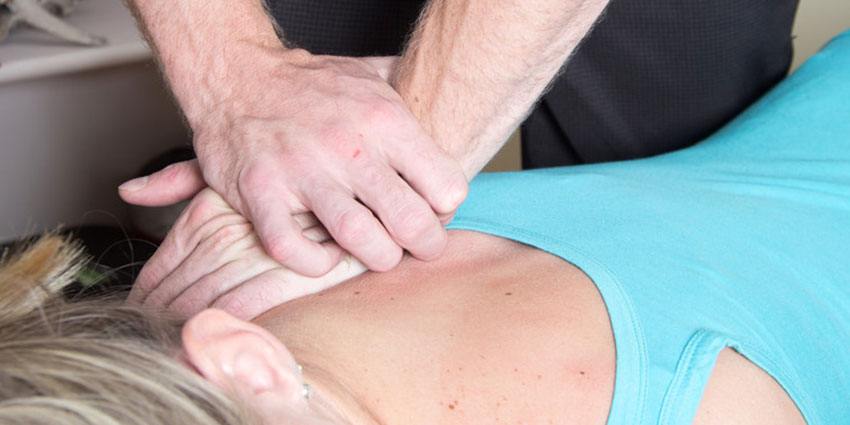 What are the benefits of spinal manipulation?
​Spinal manipulation has a long history as an effective treatment for a range of health issues. Based on a combination of western medical science and ancient Asian traditional treatments, spinal manipulation has been used countless times as part of rehabilitative or preventative treatment programs all over the world. Despite the prevalence of spinal manipulation, many myths still persist about its use and practice.
What is spinal manipulation?
Spinal manipulation is also sometimes referred to as manual therapy, joint therapy, or spinal manipulative therapy.
For millennia spinal manipulation has been used across the world in many different countries and cultures to treat a range of ailments. Historical documents suggest that spinal manipulation was a recorded technique utilized in ancient China and Ancient Greece more than three thousand years ago. Even the father of modern medicine, Hippocrates mentions manual manipulation techniques in his famous studies of medicine. Does his name sound familiar? The Hippocratic Oath is one taken by all doctors when they swear to uphold the principles and proper conduct of the medical profession.
Spinal manipulation was part of traditional medicine across Indonesia, India, and much of Asia, but also in places such as Russia and Norway. Since the beginning of the modern medical era the popularity of spinal manipulation as a treatment option waxed and waned. Over the 19th and early 20th century the technique was met with skepticism, but it has since been accepted as a valid treatment option for certain issues when used in conjunction with other techniques.
How does spinal manipulation work?
There are many techniques used in spinal manipulation, two of the main techniques involve: a sudden but controlled force on a joint cause a popping sound; or less sudden movements which stretch and gently manipulate joints, muscles, and ligaments.
What are the benefits of spinal manipulation?
Spinal manipulation is used as a treatment for:
Back pain
Headaches
Chronic migraines
Chronic pain (especially back pain)
Neck pain
Shoulder pain
Spinal manipulation's benefits also include:
Avoiding surgery because spinal manipulation is non-invasive it can prevent you from having to undergo surgery.
Reduced drug dependence spinal manipulation does not use pharmaceuticals to manage pain.
Improved range of motion – spinal manipulation increases flexibility thereby increasing the patient's range of motion.
Is spinal manipulation right for you?
There are some risks associated with spinal manipulation, however these risks are minimal. Some studies have indicated that certain spinal manipulation techniques can cause stroke, and others have noted that there is a slight risk of spinal injury. Both of these issues are very rare, but you should always consult your doctor before undergoing any new form of treatment and make your physiotherapist aware of any pre-existing conditions.
If you have osteoporosis, a heart condition, certain forms of cancer, or serious spinal injuries, spinal manipulation may not be right for you. In such cases alternative techniques which don't involve the use of manual force (like acupuncture) might be better options.
Whether or not you have a pre-existing condition, it's important to ensure your physiotherapist is qualified to perform spinal manipulation. Physiotherapists who are Fellows of the Canadian Academy of Manipulative Physiotherapy have earned the qualification that a physiotherapist can achieve. This FCAMPT designation is recognized around the world and Meadowlands Physiotherapy is one of Ancaster's only physiotherapy clinics with FCAMPT designated physiotherapists.
Contact us today to schedule an appointment with one of our highly trained physiotherapists. We will be able to assess your condition and overall health to determine whether or not spinal manipulation would be beneficial to you.