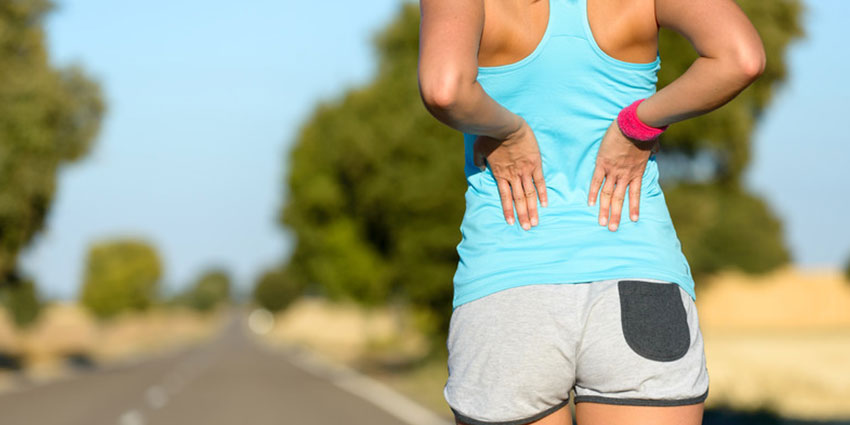 When should you treat lower back pain?
Lower back pain can seriously impact your life. It's a familiar problem many of us have or will face at some time. Exploring treatment options will not only help you recover from your injury, it can also help you prevent future injuries. To maintain or improve your quality of life we suggest you consider physiotherapy treatment for your lower back pain.
Chronic lower back pain
Some injuries, though not immediately life threatening, majorly impact your quality of life. Chronic lower back pain might prevent you from completing basic chores, spending time with family or participating in activities you love.
Activity and lifestyle changes are proven to relieve and prevent back pain more effectively than bed rest. At Meadowlands Physiotherapy, we'll help you strengthen your body to alleviate discomfort and keep active. There are a number of situations that can trigger lower back pain, including:
Sports injuries
Even professionals get injured. To continue performing at a high level they need to follow a rehabilitation regime. This is because active treatment is needed to regain their full range of movement. A physiotherapist's goal is not just to stop pain, but also restore or improve their client's condition. If lower back pain has impacted your performance a physiotherapist can work with you to create a plan to manage your injury, regain your range of movement and prevent future injuries.
Pain when trying a new activity
Lower back pain does not have to stop you from trying new things. But it's best to be careful. If you are serious about a new sport or activity consult a physiotherapist to stay safe. Their expertise can help you avoid injury and prepare your body for any new stress.
Surgery
If your doctor has recommended surgery to treat your lower back pain she might also advise you to see a physiotherapist. Going into a surgery in the best possible condition contributes to post-surgery success and may also help you avoid complications. After an operation the exercises prescribed by a physiotherapist aid in the recovery and effective management of your lower back pain.
Pregnancy
Pregnancy has an astounding effect on the body. Your hormone levels change radically, which can cause the ligaments supporting your back to soften and stretch. Other pregnancy symptoms may also contribute to back pain. Your center of gravity shifts and your abdominal muscles weaken, making lower back pain more likely. As with all these situations, physiotherapy uses activity to decrease pain and prevent pain in the future. After your pregnancy a physiotherapist will work with you to regain strength and keep your lower back pain from flaring up.
There are many situations that warrant treatment for your lower back pain. Call us today to book your initial consultation and take a proactive approach. Popping a pain killer may take care of your pain for a few hours, but physiotherapy treatment offers a long term solution.